Love poems | English poems
when I'll flow down your cheek
when I'll flow down your cheek
don't wipe me away
I want to flow longer than the whole world
when at rainy night I'll be knocking on a window
open your eyes for me
I don't want to wander around
in someone's dreams
and when I'll be grabbing your umbrellas
or tearing hats off your head
then chase me
chase me deeply
through all pages
streets
memories
and just there –
on the edge of your face
I'll be waiting for you
#romantic-poems #poetry-about-love #good-poems #missing-you-poems #sad-poems #woman #poems-love-you #lost-love #memories #fight-for-love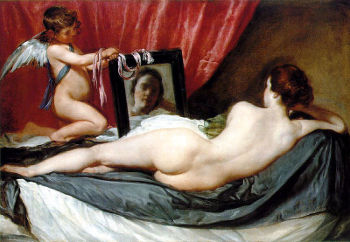 ---
thoughts lie in dreams
I'm still looking for those ears
where I could whisper my soul like poem
and those hairs
where I paint with lips the wind
I'm still looking for those lips
which I could put together in my name
and those eyes which I fire up with my reflection
I'm still looking for a woman –
this first thought in the morning
the last memory before the sleep
I'm still looking for you
but don't think about me yet
because thoughts lie in dreams
and don't let the scissors
snap between your hairs
otherwise I put them into books
to let them smell
of you
#valentine-poems #cute-love-poems #poetry #dream #declaration-of-love
---
all sins of Eva
she knocked
so I opened the door
though I knew it wasn't her
Eva – because that was her name
wasn't any Juliett or Orchidea
she was dripping wet
standing in front of me
confessing from the rain
and forgotten umbrella
she had only a suitcase
and a question if she could stay?
I agreed –
and when we ran out of tea
we came up with love
that is we put in each other's mouths
just a few beautiful words
we didn't understand exactly
you knocked
so I opened the door
though I knew it weren't you
though I knew it wasn't Love
#Bible #inspirational-poems #poem-about-love #missing-you-poems #broken-heart #unhappy-love
---
to hide you in my hand
my heart
is like a freezing cold dove
and I am like a castaway
thrown at the shores of your lips
so tell me if I could
hide you in my hand
and take you forever
forever it means –
for memories and dreams
for yesterday and tomorrow
for luck and misery
so tell me what I want
to read from your lips
and with my fingers' shape
I'll create your new body
so that you'll be my every rib
and I won't fall asleep never again
I promise
#valentines-day-poems #short-love-poems #best-poems #Bible #i-love-you
---
the Saint of homeless cats
since I remember
I've always been alone
at home minutes pass like hours
just clumped hands of clock of life –
that's why I sit on park benches
like the Saint of homeless cats
like the Saint of closed doors
I'm still waiting
though I don't know for who
like lost glove
like missed call
unnamed city around me
torn apart by the light of all storms
in which I've already dreamt my all dreams
and I still don't know her address
and I still don't know her name
I'm still searching
but I cannot find the way –
maybe I've got old maps?
or maybe already old sight?
#valentines-day-poems #short-love-poems #poems-about-love #Bible #loneliness #resignation #lost #no-hope
---
All poems translated by Weronika Warzocha
Do you want more of my poems?
Give a Like to my fan page on Facebook.com



Gallery
|
Download
|
Love
|
Suffering
|
Identity
|
Forgiveness
|
Wersja polska
|
Deutsch Version

© 2013- Victor Venerdi